Council Funded Free School Meals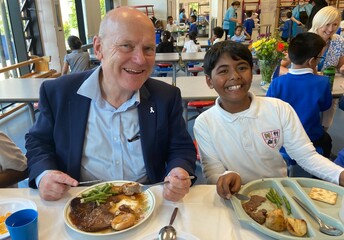 Did you know we fund 19,000 school meals for children who would otherwise not be eligible?
Council-funded free school meals extends the universal free school meals offer to include those in Years 3 to 6.
This means no primary school child in Tower Hamlets pays for their school meal. We are only one of four London boroughs to offer this to our residents.
Watch our short video on the importance of school meals.