↵

Just for Fun
Something for the Adults
The Winter's Tale online broadcast - ADULTS ONLY. Shakespeare's tale of love and loss becomes the most masterful of narrative ballets in Christopher Wheeldon's inspired adaptation, with music by Joby Talbot. This is being broadcast free online as part of the Royal Opera House's 'Our House to Your House' series
The 'Zetangle' method - Rick Roberts is a former Buddhist Monk who jointly developed the 'Zetangle' method of drawing patterns, which she says offered her 'freedom and well-being and complete focus'. Sound good to you? Take a look at the eight-step Zetangle Method
Showstopper! The Improvised Musical - ADULTS ONLY. After more than 1,000 productions, the Showstoppers improvisation crew are some of the quickest wits in the business. So it's no surprise that when they were faced with a West End closure they live-streamed a performance. Watch their custome-made, never-to-be-repeated improvised musical
Something for Youth
Tower Hamlets Youth Service has lots of activities happening why not take a look at their new website here
Spotlight Youth online programmes..................dont be bored, get involved
Family Fun
Nature and the Environment actvities - at the Suntrap Centre you will find a whole range of fun, educational ideas you can do in your local green space, all with a focus on nature and the environment.
Learn about food and farming - LEAF Education offers young people across all key stages the opportunity to focus on how their food is produced and some of the farmers behind it.
Happy Place Virtual Festival are excited to present a month long schedule full of passionate people promoting mental and physical wellbeing! Connect you mind and body, unlock your creativity and find your Happy Place!
Hungry Little Minds has produced lots of simple and fun activities for children aged 0-5 - take a look today to see what fun you could be having
Brain Boggling Picture Puzzles from CBBC - do you think you can complete these puzzles
Virtual tour of Chastleton Gardens - Most gardens across the UK are still closed but Gardens Illustrated are still trying to bring garden people together, so they have started a virtual garden tour series. Each week they will share one garden, offering history alongside current videos and photographs from the people who run them.
A Tale of Two Villages - Do you know of the village in which every human that ever existed, lived? The HEC Global Learnin Centre have produced a second story in their storytelling series for families: A Tale of Two Villages. HEC Global Learning Centre works with schools and communities to promote a global perspective on equality, justics and sustainability in a multicultural and interdependent world
Be 'Epic at Home' - CBBC's 'How to be Epic @ Home' series has one aim....... to help you become epic during the lockdown. Each show is around 10 minutes but packed full of ideas to practice and master at home, including magic tricks, brain teasers, dance and arts and crafts!
FREE Family Films - Into Film have a wide range of films available to stream for free within the UK. All films come with recommended viewing ages and talking points and many have additional educational resources too. Into Film puts film at the heart of the educational and personal development of children and young people across the UK
Spotter guides from the Royal Horticultural Society (RHS) - The RHS school gardening campaign has developed activities to help you identify different tree leaves and spring flowers. It is designed to help participants both young and old explore their local natural environment and to identify and name common trees and plants. Tree Leaf Spotter Guide and Spring Flower Spotter Guide
The Secret Garden Competition - The competition asks children to imagine they have discovered a Secret Garden and to either draw, paint or create a collage of plants, wildlife or other features that they might see. The winner will have a chance to see their garden or elements of it brought to life in their community space. There are also opportunities to win a movie goody bag too. Good Luck!
Indoor Activities from Change4Life - It canbe difficult to get up and about at the best of times, especially if you are all at home, but Change4Life have loads of great indoor activities and games to play
Fun family quiz - get some friendly competition going on in your houshold with this short family-friendly quiz. Suitable for all ages
101 Good Charade Ideas for Kids - You may be looking for a fun game to play with kids while at home. This resource provides 101 good charades ideas for kids to act out. Charades is a great game that the whole family can play indoors or outside
Sensory Circuit fun for SEN Children and all the family. Watch the video below
Virtual Travel
​Something for all ages
Arts and Crafts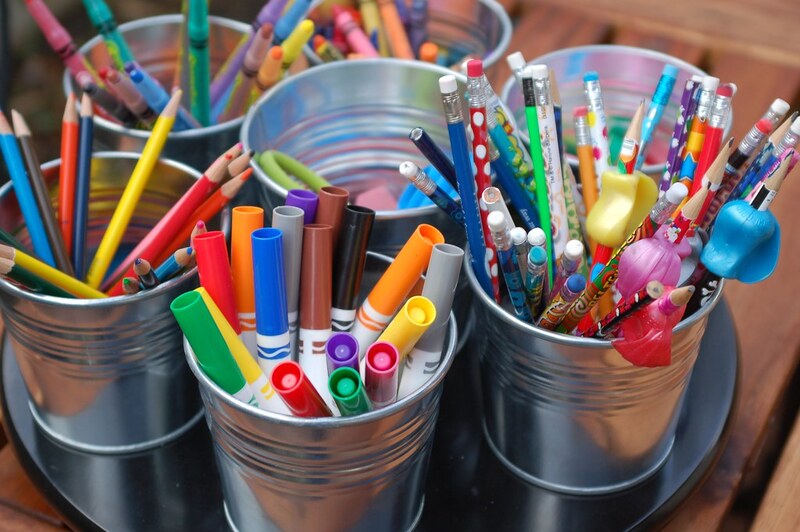 Blue Badge
Blue badges are awarded for sending in interesting letters, stories, makes, oictures, poems, good ideas for the programme, and for having appeared on Blue Peter
Green Badge
Green badges are awarded for sening in letters, pictures and makes about the environment, conservation or nature
Silver Badge
Silver badges are awarded to Blue Badge holders who go on to make an extra effort. For example, if you won a Blue badge for an interesting letter or email, you could win a SIlver badge by sending in something different such as a make, picture or poem
Railway Rainbows - The Railway Rainbows will be displayed in stations for the entirety of the COVID-19 crisis and beyond with some being made into permanent displays to remind everyone of the efforts of all key workers at this challenging time. The Railway Rainbows Project is open to all ages so why not design a Railway Rainbow today. To submit your Railway Rainbow design all you have to do is email it
James Dyson Foundation Challenge Cards - there are 6 challenges set by Dyson engineers, which use resources commonly found in the home. They encourage inquisitive young minds to get excited about engineering.
The Spaghetti Bridge Challenge - This bridge themed challenge asks 'can you build a spaghetti bridge that is strong enough to hold a bag of sugar?' Embedded videos provide a starting point, where Dyson Engineers attempt the challenge themselves; they build a replica of the Golden Gate Bridge.
The Cardboard Boat Challenge - This nautical themed challenge asks 'can you build a boat from cardboard that is strong enough to float, even with a weight on board?'
Make a Periscope - Would you like to see around corners using just a cardboard box? The video challenge explains how periscopes work and provides guidance on how to make your own.
Animals
Paignton Zoo - Live Flamingo Webcam; Enjoy looking at Paignton Zoo's resident Chilean Flamingos and Duck species enjoying their peaceful lagoon exhibit, with a camera view that changes every 30 seconds
Edinburgh Zoo - Can you find the Tiger? Dharma the Tiger is quite elusive, so she is used to self-isolation. She is a Sumatran Tiger, so she's an animal that would generally live alone in the wild and is quite shy. Don't worry if you can't see her, she is most likely exploring in the long grass or having a snooze. The best time to see Dharma is in the morning or afternoon. You can also see Panda's, Penguin's, Koala's and Rockhopper Penguins
BBC Earth Kids - Provides best clips from the BBC's Natural History Programmes, specifically curated for curious explorers. The engaging site is packed with fun facts, inspiring hosts, amazing creatures and information about our planet.
Theatre/Museum
Music, Dance and Exercise
The Voices Foundation - The Voices Foundation is an award-winning national charity which uses the power of singing to improve the lives of children and young people in the UK. Their aim is to improve musical, educational and personal outcomes for children aged 0-18 through singing. They offer schools a range of school packages.
The charity has adapted to utilise YouTube as a platform to deliver music education to as many children as possible during social distancing. The channel on YouTube includes:
Into Choral - High energy choral sessions for children and teachers in schools which includes voal warm-ups and songs from around the world
Into Music - aimed at which demystifying musical ideas for beginners, children and parents
Virtual Sing - over 30+, 10-15 minute uplifting singing assemblies for children, parents and teachers led by The Voices Foundation Staff
Rapping with Dr Seuss; Green Eggs and Ham - A man called Wes Tank has decided to rap Dr Seuss stories in an effort to entertain himself (and others) during lockdown. Do you think you could try rapping one of your favourite stories?
Move Crew - Uk Active and Nike have just launched Move Crew, a programmce developed with the expertise of teachers and physical activity specialists, elite athletes, kids and coaches. Each mission is designed to help kids unlock their 670 minutes of daily recommended activity. Key presenters include British Sprint Champions, Dina Asher-Smith and Hanna Sepeta.
Little Red Riding Hood - suitable for ages up to 5 years old. The big bad wolf is soppy rather than scary in the Northern Ballet's sweet re-tellings of this fairy tale favourite. He wouldn't dream of eating Gran and ends up being invited to a jolly tea party instead. A spring your of the production has been cancelled but this is aversion adapted for CBeebies.
The English National Ballet has free ballet sessions for anyone who fancies trying out a pirouette
Super Movers - Dance Moves for under fives
Learn how to DJ - This free DJ App will teach you the basics of DJing in a fun, interactive way without the need for expensive, specialist equipment. All you need is a phone or tablet and the free DJ App. The DJ app guides you through every stage of mixing, teaching you the basics of decks and loops before giving you the freedom to mix and remix your library of music.
Sadler's Well is streaming a new performance each week as well as a dance workshop
Strictly Come Dancing - Oti Mabuse and Marius Lepure Todrick Hall Dance Fusion Class
Online and Television
FREE Family Films - Into Film have a wide range of films available to stream for free within the UK. All films come with recommended viewing ages and talking points and many have additional educational resources too. Into Film puts film at the heart of the educational and personal development of children and young people across the UK
A global film festival - Coronavirus has meant that most of this year's film festivals are not able to go ahead, so they have all teamed up for a 10 day online event called 'We Are One': A Global Film Festival. It combines Cannes, Tribeca, Berlin and some smaller festivals, who do not usually get lots of publicity.

There will be a single You Tube Channel broadcasting continuously until Sunday 7th June
Over 100 Films, 13 world premieres and 31 online premieres
All FREE to watch
The sound of laughter - Check out the BBC's comedy podcast library. Sit back, relax and enjoy some time to yourself
Online fun with Friends and Family. Why not arrange a video call to play games with your friends and family during lockdown. It is a fun and easy way to stay entertained, and keep in touch. You could play hangman, charades, sing songs together or just use your imagination. 9 Fun family games to play on lockdown
CBeebies - Boogie Beebies
Pokemon Fun at Home with printable activities and Pokemon TV with full length adventures are added each week
Roald Dahl Day is celebrated on 13 September each year. If you cannot wait until then, take a look at this special interactive lesson from 2019, aimed at Primary School Pupils aged 7-11. Explore the concept being brave, standing up for what you believe in and using the power of words to change the world around you. It's a 35 minute programme from BBC Teach
The Cosmic Shambles Network creates podcasts, digital content and live events for people with curious minds. People who want to find out more about our universe through science, art, history, philosophy, music, literature
Give Bread making a try! The basics of bread making are quick to learn, fun and useful. BBC Good Food have put together an ingredients list (Flour, Salt, Fast Action Yeast, small amount of Olive Oil and Water), with a video demonstrating the method to make bread. So if you would like to start making bread, look no further for more details. How to make Bread
Reading, Writing and Talking
Short Stories to encourage conversation - new stories uploaded every week