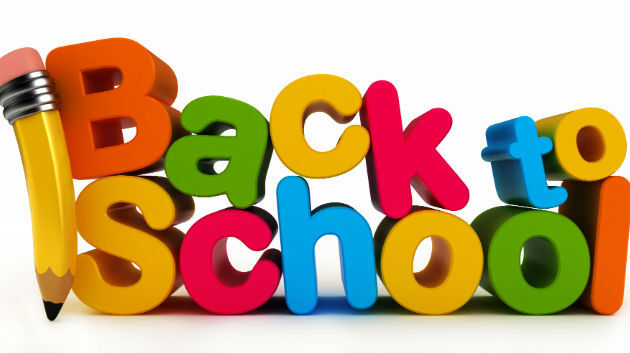 Supporting Children Back to School
As we prepare to send our Children back to school Tower Hamlets has produced lots of information. If you need support in preparing your children to go back to school then look at the Tower Hamlets Website which will be updated regularly throughout August and September. You can also take a look at Tower Hamlets School Run section of the website for more information about travelling to and from school.
For many children the new autumn term will be their first time stepping into a classroom in many months. Understandably, this may be a strange time for some children, parents/carers and schools.
These resources are divided into two:
resources for parents and carers, featuring activities and tips for how to prepare their child for re-starting school in September
resources for schools to use in the autumn term or when planning for the new school year
DfE School Transport - Guidelines ​​
Government advice on face coverings in schools - The Government has updated advice on face coverings in schools. In areas of England where there is a high transmission of coronavirus, they recommend staff and secondary school pupils wear face coverings where social distancing is difficult to maintain such as corridors and communal areas.
Your back to school questions answered - Children and Young People from Tower Hamlets recently put their questions on going back to school to Katie Cole, the Council's Associate Director of Public Health for Children and Families.
Now we are all back to school, are you struggling to get back in to the Bedtime Routine? We are! For hints, tips and advice in getting the little ones.......and the big ones to fall asleep take a look at the Childrens Sleep Charity Website.
Guidance for Schools and other Educational Settings
Helping parents and teachers deal with apprehension and anxiety when returning to school
Back to school communications pack for schools
The Department of Education (DfE) have created a communications pack with materials to help you inform and reassure parents who are preparing for their children's return to school.
The pack includes leaflets, images and videos to share with parents on the importance of regular handwashing, advice on travelling to and from school and templates for you to tailor for your school.
These resources are available to download through Dropbox and the Public Health England communications resources hub.
Parents are encouraged to visit gov.uk/backtoschool for information and practical guidance to help them plan for their children's return to school.
Elective Home Education
Some parents choose to educate their children at home rather than sending them to school. It is perfectly legal to do this, but the local education authority must be satisfied that the child is being taught to a satisfactory standard.
Parents can teach their child(ren) at home once they reach the compulsory school age (term after 5th birthday).
Withdrawing your child from school
Children who are already attending school, parents are required to notify the headteacher in writing of their intention to home educate their child(ren).
Before you decide to educate your child at home, consider:
The advantages of both home education and mainstream education
The costs involved with home education- parents are responsible for all costs
The social aspects of your child's learning and development - your child needs to be involved in social activities and with peer
Home education should not be used as solution to problems with children not wanting to attend school or disagreements with the school. School staff and Attendance and Welfare Advisors can help in dealing with such issues.
Facts about Elective Home Education
Children educated at home are not required to follow the national curriculum or take national tests, but parents are required by law to make sure their child gets a full time education suitable to their age and ability
Parents do not need to be a qualified teacher nor employ a qualified teacher to teach their child at home
Although children educated at home are not required to follow the national curriculum, it is considered good practice.
When parents or carers decide to educate their children at home, they take on the full responsibility including costs for exams. There are no funds from government for parents and carers who decide to educate their child(ren) at home
Role of the Local Authority
If you are educating your child at home, the LA will make informal enquiries to make sure your child is getting a suitable education
The Specialist Advisors for Elective Home Education will:
contact you within 10 days of receiving the referral
arrange to meet with you in your home or at one of the LA's office buildings to look at the educational provision you've made for your child
speak to the child about their experience of being home educated
offer support, advice and guidance to make sure the provision is suitable to your child's age and ability
If the educational provision is satisfactory, the Specialist Adviser will undertake annual reviews to offer continuous support and advice if needed
Parents and carers who are thinking of starting their journey of home education and those currently considering home education as an approach to meeting the learning needs of their child or young person, advice and guidance about home education is available from Tower Hamlets Education Safeguarding Service.
Please contact Education Safeguarding Service on:
Tel: 020 7364 3431
Email: ehe@towerhamlets.gov.uk
Specialist Advisors for Elective Home Education
Sonia Rawlings
Tel: 020 7364 3435
Mobile: 07535 684 016
Email: sonia.rawlings@towerhamlets.gov.uk
Jeasmin Begum
Tel: 020 7364 3417
Mobile: 07908 768 123
Email: Jeasmin.Begum@towerhamlets.gov.uk