Supporting our young people to get vaccinated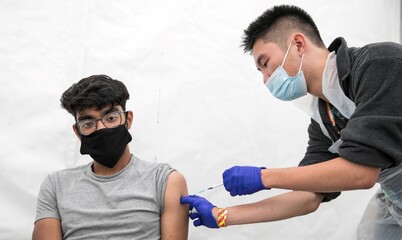 As we continue to support residents to get their Covid-19 vaccine (first, second or booster) there continues to be a tailored programme of work to reach the borough's young people and ensure as many as possible feel confident to come forward and grab their jab.
As part of this work we have developed a specific site for young people (aged 18-29) to provide all the facts on Covid-19 and vaccination. Along with providing the latest information, the site features others sharing their experience of vaccination and their motivations for getting vaccinated. The site was developed with young people for young people to ensure it meets the needs of our young residents.