Understanding Self Harm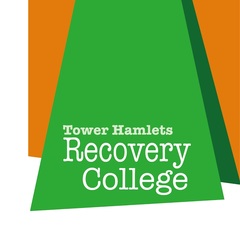 Understanding Self Harm
The Tower Hamlets Recovery College will be delivering courses co-produced specifically for Young Adults aged between 18-25+
The courses are for young adults between 18-25+ who live, work, studies or cares for someone in Tower Hamlets and wants to find out more about mental and physical health recovery and wellbeing or anyone who has experience of using mental or physical health services in Tower Hamlets.
Young Adults can experience many changes, transitions and crossroads in their lives in a short period of time. This period can be extremely difficult to manage.
Some young adults self-harm during this period for different reasons but this is always a sign that something serious is happening and the young adult needs support.
This course will explore what is self-harm, what ways can people self-harm, what can be done to support people self-harming and where to seek support.
The session will run on Tuesday 18th January 2022, 10:00 - 4:00 through Zoom.
The course is free and if you would like to join the group then email or call 020 7426 2332 between 09:30 - 5:00.