Tower Hamlets Connect – New Information and advice service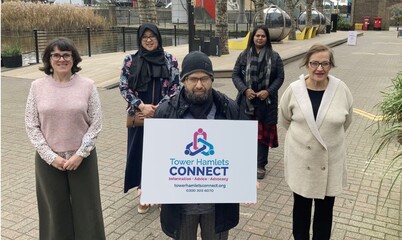 A new information and advice service created to provide free, independent, quality-assured information, advice, and advocacy around health, social welfare, and social care, is now live for residents. As well as accessing support around health and social care, it can help residents with issues including housing, welfare and benefits and consumer issues.
Tower Hamlets Connect can be accessed online where a directory of services, events calendar, and information and advice pages can also be found. Anyone not digitally enabled can also use the Tower Hamlets Connect service helpline on 0300 303 6070 (Monday to Friday, 9am to 5pm) where an advisor can help.